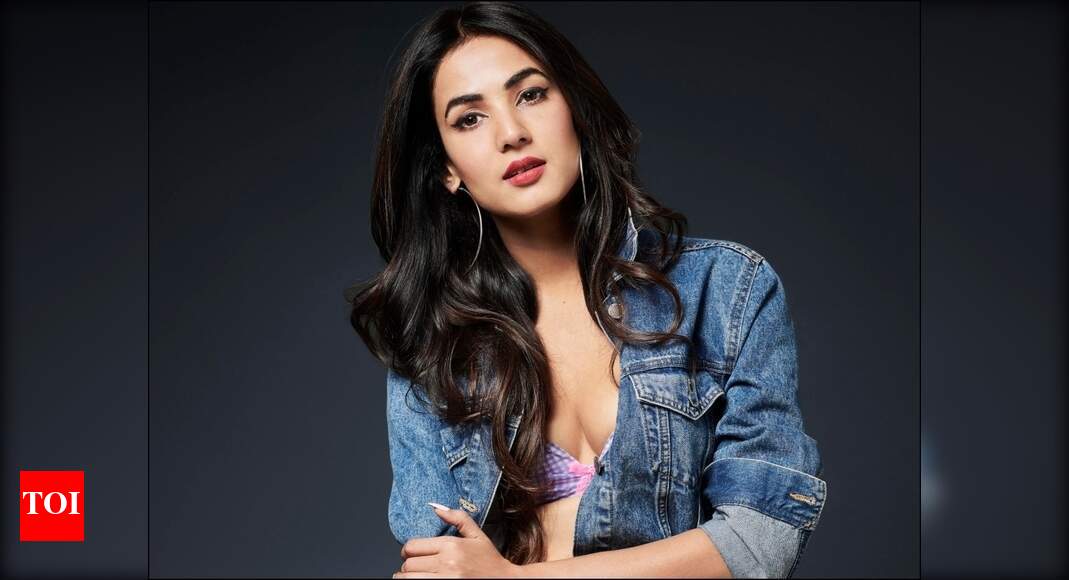 Actress
Sonal Chauhan
, who made her Bollywood debut with
Emraan Hashmi
in '
Jannat
', says that the ongoing deadly
Coronavirus pandemic
has affected each one of us, directly or indirectly. She feels sad for the film industry since everything is shut and it's facing a loss of almost Rs 800 crore due to the current situation.
In an exclusive interaction with ETimes, Sonal reveals that she is using this free time to connect with herself since actors hardly get time amid their busy schedules. Excerpts…
How has life changed post the Coronavirus Pandemic?

What's happened to our planet in the last couple of months is really tragic and extremely sad. I think there isn't anyone whose life is not affected by this virus, directly or indirectly. Everyone is sitting in front of their television sets or trying to get information in some way or the other on how it's affecting the world. There has been some amount of unnecessary panic also which could have been avoided. My life has been affected greatly too. The film industry has been hit hard. There has been a global meltdown in all the fields. I had five to six events which got cancelled and it was the correct decision as many people's life and health were associated with it. It's understandable completely. I think everyone is suffering in their own way and at the same time, let's all be positive and strong that this too shall pass. It will end soon and we will all be fine.
What sort of precautions are you taking?
Every day with social media being so strong, we are getting information on the measures to be taken and things to follow. A couple of things which are very important are – social distancing, don't go out to party or meet people unless it's really important. I am trying to follow that as much as I can. Apart from that, wash hands timely, don't touch your face and maintain basic cleanliness. Most importantly, build a strong immune system to fight against the bacteria. I am having lots of vitamin medicines and water to build that up and I think we all should take care of ourselves and our surroundings.
How has it affected your work? Have any shoots been cancelled?
I had events and shoots which have either got cancelled or pushed. I was supposed to start shooting from March 23 but it has been postponed indefinitely. To my information, I know that the film industry at large will be bearing I guess a loss of Rs 800 crore because of the virus. Even theaters are shut so it's quite sad but we can't help it.
How do you keep yourself busy since everything is in lockdown… anything that you are doing in this free time?
I am trying to keep myself occupied by doing things like watching movies/shows online, catching up on all my books and spending time with my sister. We actors barely get time for ourselves, so this break is kind of helping me to connect with myself.
How are you taking care of your family and loved ones at this time?
I am just advising them every day to use air purifiers, have vitamins, take all healthy precautions to be safe and venture out only of its really needed.
What message would you like to give to everyone during this time?
At a time like this, I would like to say that the most important thing to do is not panic. There is a lot of fake news that is being circulated due to which there is a lot of panic created on purpose. These fake panics are totally unnecessary and I am against it. Stay safe, stay indoors, distance yourself, avoid meetings in large gatherings, avoid eating out in restaurants or crowded places. Keep washing your hands and remember to keep having your vitamins for a healthy immune system.