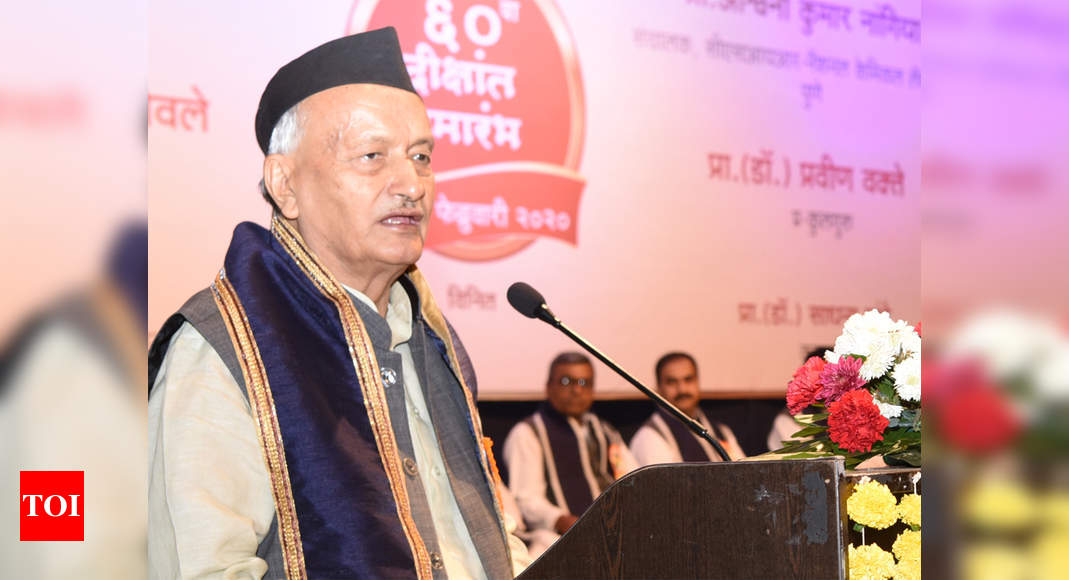 MUMBAI: Maharashtra governor Bhagat Singh Koshyari on Tuesday objected to directions by higher & technical education department, and information sought by officer on special duty (OSD) to higher & technical education minister Uday Samant.
In a strongly-worded letter to chief minister Uddhav Thackeray, Koshyari said such directions were impinging on the autonomy of universities in the state. "As chancellor of the universities, I considered it prudent to bring these issues to your kind notice for necessary action, so that sanctity and independence of these institutions of higher learning are not compromised," Koshyari said.
The department had instructed universities and state director of Rashtriya Uchchatar Shiksha Abhiyan (RUSA), a centrally-sponsored scheme under ministry of HRD, to transfer balance in their accounts to government, failing which grants for 2020-21 would be stopped. "Such directions were issued for the first time," Koshyari said.
He said earlier too, the OSD to the minister had sought specific tender details even though it was not under his jurisdiction. Such unwarranted intervention by the department was in violation of independent autonomy granted to universities under Maharashtra Public Universities Act. The chancellor's office was not appraised before the directions were issued.
The OSD wrote to registrar of non-agriculture universities and sought information on status of infrastructure projects and new tenders. The OSD did not write his name, but signed it, saying he did it on the minister's directions.
Higher & technical education department section officer Pravin Pawar had written on March 13 to VCs of universities, RUSA project director and director, higher education. Prafulla Marpakwar