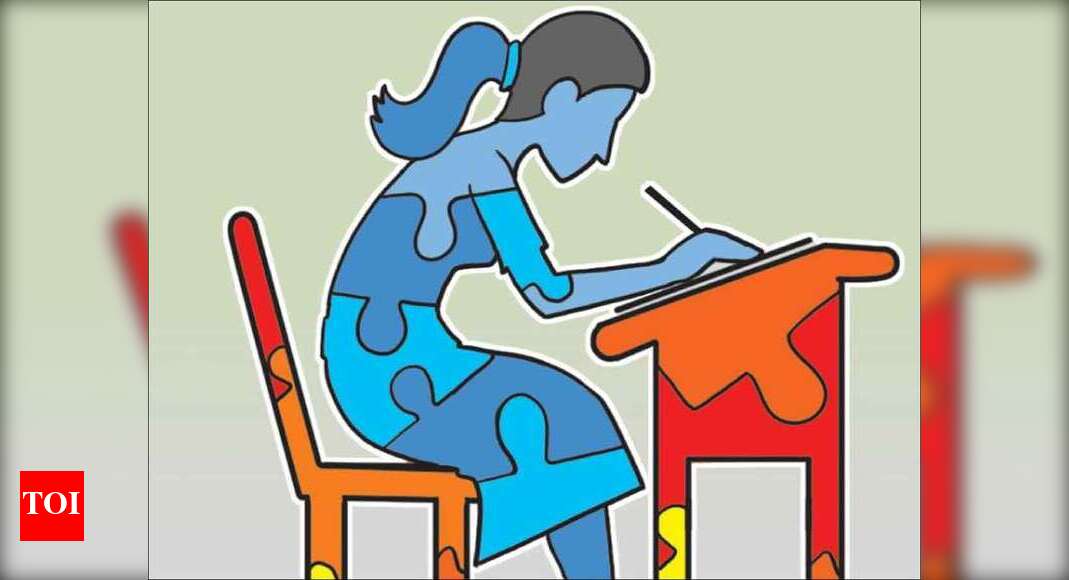 BHOPAL: With private schools starting online classes for students during the lockdown, the students who are enrolled in the schools under the Right to Education (RTE) Act, are having a tough time taking classes due to the lack of smartphones and expensive data packs.
Shreenivas, an educationist and founder of an NGO working for the education of underprivileged students in the state, told TOI that the RTE students cannot afford expensive data-packs even if they have smartphones.
"I have three children, who are all studying in private schools and they all have online classes. But there is only one second-hand smartphone with us, so we have asked the younger children to study on their own, while the eldest daughter, who is in class 8, studies online," said the mother of three RTE students from Anna Nagar. Another parent of a class 8 RTE student from Kamla Nagar slum said, "My husband is a plumber. He has gone to find work in Ganjbasoda as he could not find work here. There is no income and we have to get internet pack in the smartphone twice a month as the online classes consume a lot of data. My daughter got Rs 500 in her bank account from the PM Yojna for RTE students, so she got the phone recharged on her own as she knew we were facing a financial crunch."
"I do not have a smartphone. I ask my kids to at least listen to the radio programme that the government has started so that they can learn something. The small keypad phone can be tuned into AIR," said the father of an RTE student in class 5.
One student's family is facing a lot of problems as her father, the sole earning member of the family, passed away in April. "It is getting very difficult for us to manage the expenses. We are getting help from a few NGOs and people who volunteer to teach our students," said the mother.
Social organisations are helping students by proving them books and training to attend video calls if they have a smartphone in the family. But, most of the RTE students are still at a disadvantage during the pandemic. There have been calls by social organisations and parents that if economically weaker section (EWS) category students in private schools are unable to access classes online during the lockdown due to lack of devices or internet, schools should ensure or provide the same for students.