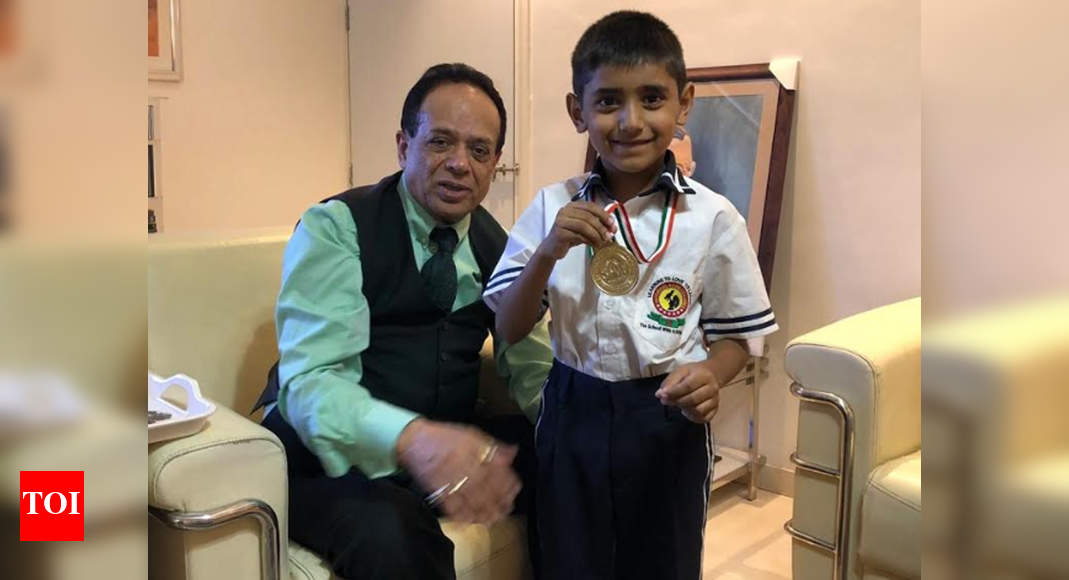 PUNE: Grade 1 student of Victorious Kidss Educates, Ansh Raka has been accredited at the 10th international ranking in the Science Olympiad Foundation's (SOF) international mathematics Olympiad competition.
Ansh took part in international Mathematics Olympiad competition conducted by SOF recently and received the certificate of zonal excellence and another certificate of performance with distinction.
A statement issued by the school said that, SOF aims at promoting Science, Mathematics, Computer Education, English, General Knowledge and professional courses to promote scientific attitude and temperament through innovative activities and use of information technology (IT) in learning process that involve school students across the globe.
President of VKE, Robbin Ghosh said that, "Presently, the world is totally pivoted on science and IT, it is pertinent to think and plan about the future, a future in which the children of the present shall be the leaders of tomorrow."
Every child is potentially a genius and discovering that power, that divinity from within is education. To unlock the hidden potential from within, we understand, is schooling and parenting, added Ghosh.