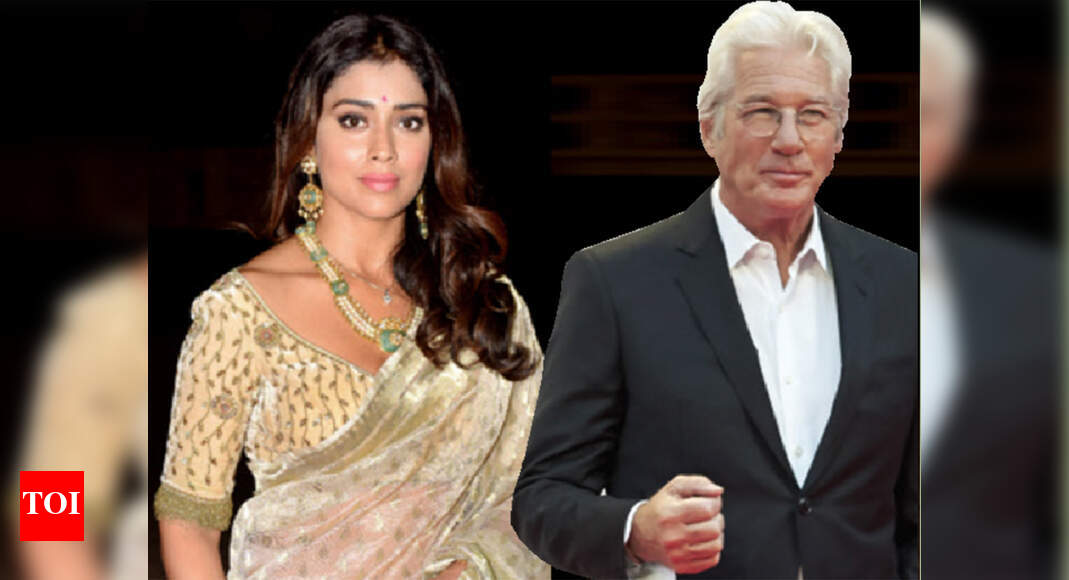 Meeting Hollywood actor
Richard Gere
backstage is something that
Shriya Saran
will never forget. The actress, who is currently in Barcelona, shared her chance encounter with her favourite star in a candid virtual chat with her friend and
fashion designer Rina Dhaka
.
The designer shared that she too had an opportunity to meet Richard Gere at a charity event and dinner post event, but she said, "I was too tongue-tied to speak about anything with him. I just didn't know what to say."
Shriya said that meeting the Hollywood actor was a co-incidence and she did manage to speak to him. "I spoke to him about acting, his inspiration, among other things. But one thing is that he is so humble and cool that you have to keep reminding yourself that you are speaking to Richard Gere!" said Shriya.

The actress added that she has a few more fond memories of the first meetings with her favourite stars.
"I met Amitabh Bachchan in Udaipur as a kid. I went there with my parents and we found out that he was shooting there. I was really young and my parents took me to meet him. Though it was just for few seconds, but I do remember that meeting and I still have that picture with me. The other fond memory I have is of meeting Shah Rukh Khan on a flight. We were in the same flight and I was sitting very close to him, but I was so scared to go and talk to him initially. I had high fever, but finally, I went up to him and realised that he is so sweet," shared Shriya.
The actress said that if there is one person she has learnt a lot from, it is Rajinikanth. "I learnt so much from Rajinikanth sir. One thing I have learnt from him is that he doesn't give a s****, he will go wherever he wants, how he wants. He leads a simple life, he is super level-headed, he will go to friend's place, he will drive in his simple car. He is always reading, he has taught himself so many languages, subjects. He is working on himself every day. It is the process of self-evolving that I learnt from him," said Shriya.
The actress also learnt a valuable lesson from her mother. She shared, "I remember when I became an actress and when people would come and ask me if they could take a picture with me, I would say no. Then my mom told me, 'Who do you think you are? You are what you are because of them. The day they will stop coming to you, you will be no one.' I realised I was wrong."